What Can You Do About Rising Auto Insurance Costs?
The average cost of auto insurance rose 7.4% in the 12-month period ending July 2018, according to the Consumer Price Index for All Urban Consumers (CPI-U).1 The government data does not provide an actual cost estimate, but an online survey of more than 50 million insurance quotes found that the national average annual auto insurance premium in 2017 was $1,427.2
Some industry experts claim that the CPI-U data is deceptive because it captures what a hypothetical consumer might pay rather than what consumers actually pay.3 But there is no question that rates have been increasing more quickly in recent years.
Ironically, the safety features and advanced electronics on newer cars drive up the cost of insurance because repair costs are more expensive. And the improved economy and lower gas prices have put more drivers on the road. One of the biggest problems, however, is an increase in distracted driving accidents due to the use of smartphones, satellite radio, GPS, and other features that might take a driver's eyes off the road.4–5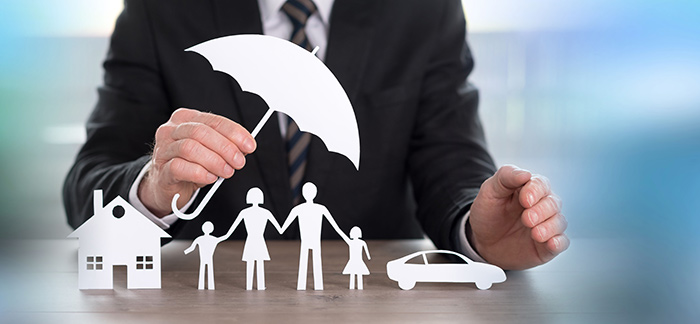 How Do You Rate?
Although national data reflects broad industry trends, specific auto policy premiums vary widely because they are customized for each policyholder using mathematical formulas that reflect the perceived level of risk. Here's a closer look at the primary factors that typically determine the price of auto insurance and some tips to help lower your own premiums.
Driving record. If you have a clean driving record, you will generally pay less than drivers who have had accidents or received traffic violations. Inexperienced drivers may have to pay more for coverage than those who have been insured for a while.
Credit history. Many insurers use credit-based insurance scores to analyze the likelihood that someone will file a claim. Your debt level and payment history could have a positive or negative effect on your premium costs.
Age and gender. Both age and gender tend to influence the cost of premiums. As a group, women have fewer accidents than men, so they may be rewarded with lower premiums. It's also no surprise that teenagers and young drivers under age 25 are often charged more for coverage.
Type of vehicle. Premiums are generally based on the current value of the automobile(s) to be covered, but they may also take into account the size of the engine, the cost of repairs, and the presence or lack of certain safety features and theft deterrents.
Number of miles driven. Spending a lot of time behind the wheel can increase the odds of being involved in an accident. Drivers who log more miles during the year will generally pay more for insurance, whereas occasional drivers may qualify for a discount.
Where you live and/or park your car. You may pay more if you live in certain states, in a ZIP Code where claims are prevalent, or in an area that is subject to higher medical or auto repair costs.
Filing claims. Filing even one auto insurance claim could significantly increase your premium. When an accident is not your fault, any increase may be small, but the claim might impact your rate.6
Insurance bundling. Many companies will offer a discount if you buy more than one type of insurance, such as auto and homeowners. Some companies also offer a discount to long-time customers.
Other discounts. Depending on your situation, other discounts may be available. For example, insurance for young drivers can be expensive, but discounts may be available for a young driver who is a good student, has completed a driver education course, and/or is living at college without a car.
Cost Control
Of course, the types and level of coverage that you choose to purchase (over and above a state's required minimum liability amounts) will also influence premium costs. A deductible — the amount a policyholder must pay before the insurer pays the balance of a claim — usually applies to comprehensive and collision coverages, which pay for damage to the vehicle (up to the policy limits) when you are responsible. In many cases, raising your deductible could help lower your premium costs.
If you have an older, inexpensive car, you might consider dropping optional comprehensive and/or collision coverage to save money. But keep in mind that this coverage may be required by the lender if you borrowed money to purchase your automobile.
Of course, everyone should drive carefully to avoid costly accidents and injuries. But poor driving can also lead to steep premium penalties, whereas extra care behind the wheel could score a good-driver discount.
Contact your insurance agent for specific information about the factors that may influence your auto premiums. Be sure to discuss whether you have appropriate coverage for your current needs.